Golden China
China is one of the world's four ancient civilizations, and the Shang Dynasty was the first to have historical records remaining. Back to 1600 BC, many bronze objects and jade articles have been found to support these early archaeological records. Prior to the unification of China by the first Emperor in 221 BC, Beijing had been for centuries the capital of the ancient states of Ji and Yan and has a long and rich history that dates back over 3000 years. Back then it was called Jin City in the Western Zhou Dynasty. Ever since Emperor Qin united China in 221 BC, China has played an important role in North China. During the dynasties Liao (916-1125), Jin (1115-1234), Yuan (1271-1368), Ming (1368-1644) and Qing (1644-1911) dynasties, Beijing has played an important role in north China. During these dynasties, 34 emperors lived and ruled here. The world-renowned Forbidden city as built during this period.
Major attractions
Three Gorges Dam
The Three Gorges Dam is the world's largest hydropower project and most notorious dam. the dam is located in the middle of the three gorges on the Yangtze River, the third longest in the world, in the Hubei Province. In 1992 the project was approved by the Chinese government, but it did not begin until 1994. The government has four goals for the Three Gorges Dam project: Flood control, Power Generation, Navigation and tourism
yuyuan garden
Yuyuan Garden also known as the Yu garden is an extensive Chinese garden located beside the City God temple in Shanghai. It was built in 1559 during the Ming dynasty by Pan Yunduan as a comfort for his father. It as the largest and most prestigious of its era in Shanghai and eventually due to its expense helped ruin the Pans. Eventually, the garden was inherited by Zhang Zhaolin, pan Yuduan's Granddaughter's husband, and then passed to different owners.
Silver Cave 
Silver Cave is located in Maling Town of Lipu Country and it is the largest karst cave in Guilin and fully shows the charms of the typical karst landform in south China. There are numerous crystal stalactites extend from the roof of the cave. They glitter like silver and diamonds under the colorful lights.
Marco Polo Bridge
the Marco Polo Bridge also is known as Lugou Bridge is a stone bridge located 15 km southwest of Beijing city center. The name originates from its appearance in Marco Polo's book of travels, where he praised it highly.
Garden of the Master of Nets
The Master of the Nets Garden in Suzhou is among the finest gardens in China. First, it was called the Ten Thousand Volume Hall and it was first constructed in 1140 by Shi Zhengzhi.  Shi Zhengzhi was the Deputy Civil Service Minister of the Southern Song Dynasty government. Shi Zhengzhi was inspired by the simple and solitary life of a Chinese fisherman depicted in philosophical writings. The garden passed through numerous owners and subsequently fell into disarray after Shi Zhengzhi passed away. This was until 1785  when Song Zongyuan, a retired government official of the Qing Dynasty restored the garden.
There are a few things to know before you enter China. Traveling to China can be a very special experience, but keep in mind that it does come with challenges. Do not worry! down below we have written down some tips for you before going to China, so you can be prepared at all times.
Get your visa before entering China
This might be one of the most important steps because without a visa you will not be able to enter China.
Purchase VPN before you go to China
You might or might not already know this, but you are not able to access Facebook, Google, YouTube, etc. This is because these sites are banned in China. There is a way to still access these sites, by purchasing a VPN. VPN disguises the computer's or mobile's IP address.
Learn the basic Mandarin
It is not necessary, but it does help a lot! Especially in the "smaller" cities of China where a lot of people do not speak English. If you are only going to visit big cities like Beijing or Shanghai, most younger people are able to speak English.
Bring your own napkins
Most of the toilets in China do not provide toilet papers. What is worse than finding out there is no toilet paper after you have used the toilet? This is why you should always carry napkins with you.
Do not tip in China
In many western countries, it is usual to tip a waitress for her or his service. This is not the case in China. You are not expected to tip.
Get a SIM card in China
You can easily find a cheap SIM card at the airport for your stay in China. This is very handy because you are able to contact others or use Google if it is necessary.  For example, if you want to search for a specific location.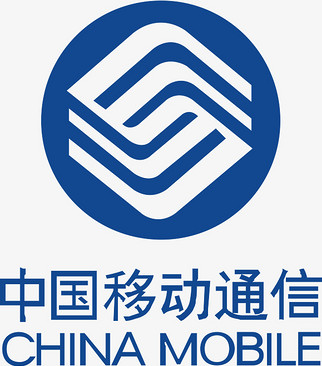 Download WeChat (Weixin)
The most used app where locals use to communicate with is WeChat. You can download the app for free on your phone If you like to communicate with Chinese people you have met and stay in contact.