Silk Road Explorer
For centuries the Silk Road was the thread that linked east and west. From as early as 200BC the silk merchants of Xi'an, China's ancient capital, set off with their camel caravans on the long trek to distant Constantinople. They skirted the Gobi and the ferocious Taklamakan deserts, and crossed 'the Roof of the World', over the Pamirs and the Karakorams. This tour allows you to follow in their footsteps, to trace the legendary route taken by Marco Polo from west to east, with the inclusion of exotic places like Xiahe, and the dramatically-located fortified town of Jiayuguan. This outstanding expedition along the northern path of the Silk Road features Central Asia's most historic, dramatic and splendid scenery. Conditions of travel have improved since the Italian's day, but in some of the more remote places, where accommodation is comfortable but simple, a spirit of adventure is required. 
Belangrijke bezienswaardigheden
Bingling Thousand Buddha Caves
The Bingling Thousand Buddha Caves is located on the Small Jishi Hill, which is about 35 km  (22 miles) west of Yonjing County in Lanzhou city. Bingling means 'ten thousand buddhas" in the Tibetan language and is constructed in the Jin Dynasty (265-316). The statues date from various dynastic eras and show the differing cultures, clothing and physical features of the worshipped gods.
The Labrang Monastery
The Labrang Monastery was established in 1907 by the first Jamyang Zhépa, Ngawang Tsondrum which is the Tibetan Buddism's most important monastery town outside the Tibetan Autonomous Region. Labrang housed over 4000 monks at its peak, but now only has around 1500 monks.
Jiayuguan Pass
Jiayu Pass was built during the Ming Dynasty (1368-1644) under the supervision of Feng Sheng, a founding general of the Ming Dynasty. It was built with rammed earth, making yellow its dominant hue and helping the pass blend harmoniously with the surrounding desert. Jiatyu pass is not only a vital pass on the ancient silk road but also a western starting point of the Ming Great Wall.
Mogao Grottoes
Mongao Grottoes also known as the Magao Caves or Caves of the Thousand Buddhas, form a system of 492 temples 25 km (16 miles) southeast of the center of Dunhuang. It is located at a religious and cultural crossroads on the Silk Road. The caves were dug out in AD 366 as places of the Buddhist meditation and worship. The Mogao Grottoes are famous for the Chinese Buddhist grottoes and, along with Longmen Grottoes and Yungang Grottoes, are one of the three famous ancient Buddhist sculptural sites of China.
Mingsha Sand Dune
The Mingsha Sand Dune is located 5 kilometers south of Dunhuang city. It is famous for its flute-like sounds in the gale, therefore its name Mingsha as "Loud Sand" in English. The mountain is full of rolling braes forming such breathtaking scenery.
There are a few things to know before you enter China. Traveling to China can be a very special experience, but keep in mind that it does come with challenges. Do not worry! down below we have written down some tips for you before going to China, so you can be prepared at all times.
Get your visa before entering China
This might be one of the most important steps because without a visa you will not be able to enter China.
Purchase VPN before you go to China
You might or might not already know this, but you are not able to access Facebook, Google, YouTube, etc. This is because these sites are banned in China. There is a way to still access these sites, by purchasing a VPN. VPN disguises the computer's or mobile's IP address.
Learn the basic Mandarin
It is not necessary, but it does help a lot! Especially in the "smaller" cities of China where a lot of people do not speak English. If you are only going to visit big cities like Beijing or Shanghai, most younger people are able to speak English.
Bring your own napkins
Most of the toilets in China do not provide toilet papers. What is worse than finding out there is no toilet paper after you have used the toilet? This is why you should always carry napkins with you.
Do not tip in China
In many western countries, it is usual to tip a waitress for her or his service. This is not the case in China. You are not expected to tip.
Get a SIM card in China
You can easily find a cheap SIM card at the airport for your stay in China. This is very handy because you are able to contact others or use Google if it is necessary.  For example, if you want to search for a specific location.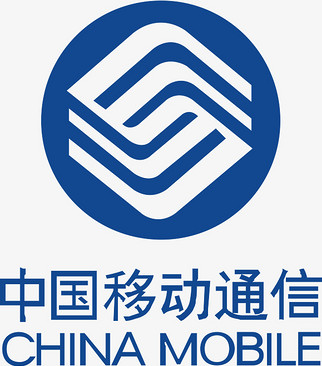 Download WeChat (Weixin)
The most used app where locals use to communicate with is WeChat. You can download the app for free on your phone If you like to communicate with Chinese people you have met and stay in contact.