The Very Best of the Ancient Kingdom
China is one of the world's four ancient civilizations, and the Shang Dynasty was the first to have historical records remaining. Back to 1600 BC, many bronze objects and jade articles have been found to support these early archaeological records. Prior to the unification of China by the first Emperor in 221 BC, Beijing had been for centuries the capital of the ancient states of Ji and Yan and has a long and rich history that dates back over 3000 years. Back then it was called Jin City in the Western Zhou Dynasty. Ever since Emperor Qin united China in 221 BC, China has played an important role in North China. During the dynasties Liao (916-1125), Jin (1115-1234), Yuan (1271-1368), Ming (1368-1644) and Qing (1644-1911) dynasties, Beijing has played an important role in north China. During these dynasties, 34 emperors lived and ruled here. The world-renowned Forbidden city as built during this period.
Major attractions
Tiananmen Square
The Tiananmen was built in 1415 during the Ming dynasty and now the city square in the center of Beijing. It is located in the North, separating it from the Forbidden City. The square is within the top 10 largest city squares in the world.
Forbidden city
The Forbidden City is a palace in Beijing and it was the former Chinese imperial palace from the Ming dynasty to the end of the Qing dynasty (1420-1912). It was the home of the emperors and their household as well as the ceremonial and political center of government for almost 500 years.
Summer Palace
The palace is built in 1750 and it was largely destroyed in the war of 1860, but restored in its original state in 1886. The summer palace is said to be the best preserved imperial garden in the world and the largest of its kind that still exists in China. It is an outstanding expression of the creative art of Chinese landscape garden design, incorporating the works of humankind and nature in a harmonious whole.
Temple of heaven
The temple of heaven was built in 1430 during the Ming Dynasty located in Beijing. It was the place where emperors of the Ming Dynasty and Qing Dynasty held the Heaven of Worship Ceremony. It is the largest and most representative existing masterpiece among China's ancient sacrificial buildings.
world-renowned Terracotta Army
The Terracotta Army is a collection of terracotta sculptures. It is a form of funerary art buried with the emperor in 210-209 BC as a purpose of protecting the emperor even in his afterlife. The terracotta army was first discovered on 29 March 1974 and It was estimated in 2007 that the Terracotta Army held more than 8000 soldiers, 130 chariots with 520 horses, and 150 cavalry horses.
Standard tour – package with 3/4 s
star hotels
Departure date

10 pax

Single sup. (hotel)

June-Aug

EUR 2209/pp.

EUR 599/pp

Apr-May

Sep-Nov

EUR 2239/pp.

EUR 629/pp
Departure date

6-9pax

2-5pax

Single sup. (hotel)

June-Aug

 EUR 2559/pp

EUR 3199/pp

EUR 669/pp

Apr-May

Sep-Nov

EUR 2589/pp

EUR 3239/pp

EUR 699/pp
Deluxe tour – package with 4/5 star hotels
Departure date

10 pax

Single sup. (hotel)

Jun-Aug

EUR 2349/pp.

EUR 749/pp

Apr-May

Sep-Nov

EUR 2169/pp.

EUR 809/pp
Departure date

6-9pax

2-5pax

Single sup. (hotel)

Jun-Aug

EUR 2759/pp

EUR 3419/pp

EUR 879/pp

Apr-May

Sep-Nov

EUR 2849/pp

EUR 3489/pp

EUR 949/pp
There are a few things to know before you enter China. Traveling to China can be a very special experience, but keep in mind that it does come with challenges. Do not worry! down below we have written down some tips for you before going to China, so you can be prepared at all times.
Get your visa before entering China
This might be one of the most important steps because without a visa you will not be able to enter China.
Purchase VPN before you go to China
You might or might not already know this, but you are not able to access Facebook, Google, YouTube, etc. This is because these sites are banned in China. There is a way to still access these sites, by purchasing a VPN. VPN disguises the computer's or mobile's IP address.
Learn the basic Mandarin
It is not necessary, but it does help a lot! Especially in the "smaller" cities of China where a lot of people do not speak English. If you are only going to visit big cities like Beijing or Shanghai, most younger people are able to speak English.
Bring your own napkins
Most of the toilets in China do not provide toilet papers. What is worse than finding out there is no toilet paper after you have used the toilet? This is why you should always carry napkins with you.
Do not tip in China
In many western countries, it is usual to tip a waitress for her or his service. This is not the case in China. You are not expected to tip.
Get a SIM card in China
You can easily find a cheap SIM card at the airport for your stay in China. This is very handy because you are able to contact others or use Google if it is necessary.  For example, if you want to search for a specific location.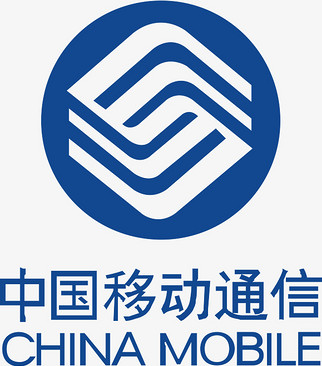 Download WeChat (Weixin)
The most used app where locals use to communicate with is WeChat. You can download the app for free on your phone If you like to communicate with Chinese people you have met and stay in contact.